This brand New York offers us a travel bag that from the outside seems very banal … yet you go hallucinate by discovering all that it allows to do.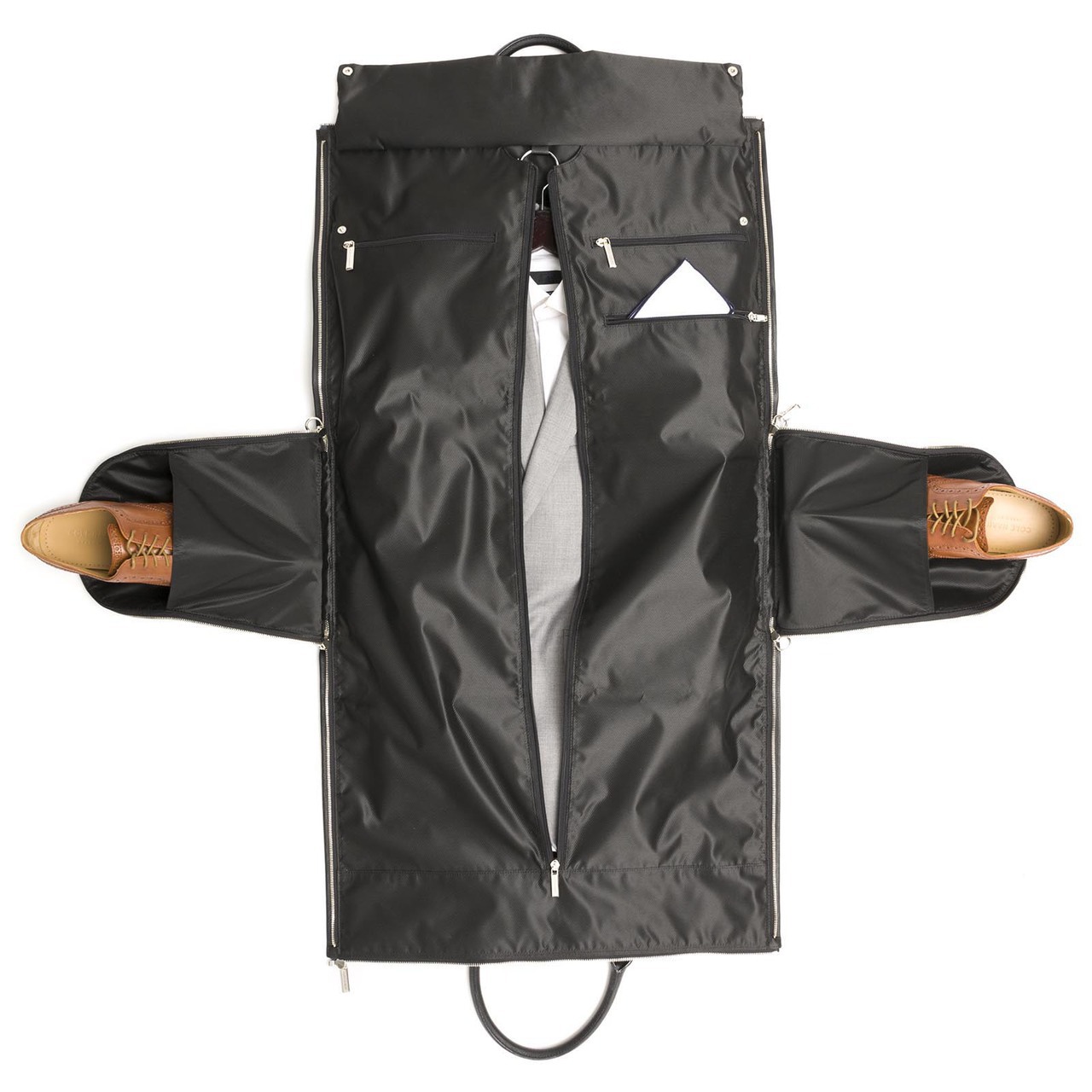 Indeed this travel bag does not open like an ordinary bag, it unfolds to leave room for a surprising storage for your suit, your shoes and other accessories as you can see in the picture above.Once closed, this bag resembles any travel bag that can be carried anywhere, even in the cabin.
Some technical information
Each bag comes with a padded shoulder strap
Adapted to national and international air transport requirements
The exterior zippered back pocket fits most electronic tablets and readers
4 inside pockets for fasteners and other accessories
Additional interior side pockets for shoes
Slide for hanging the hanger
Available in 4 colors.